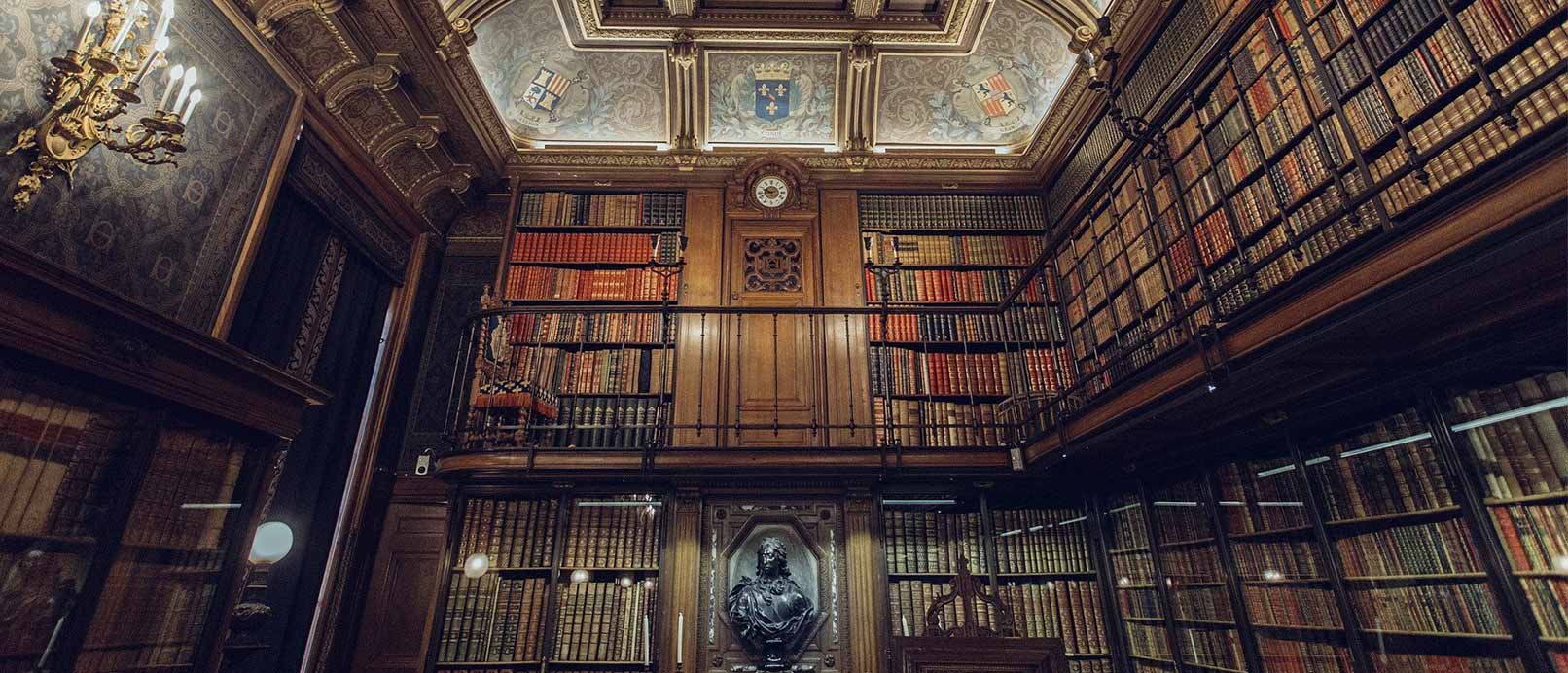 About Us
Felton Bookbinding Ltd. was founded in 1982 by Keith Felton, a newly landed immigrant from London England. Felton served a five year apprenticeship at a London bindery and the now famed, London College of Printing, where he gained his City & Guilds' certificate in advanced bookbinding. This was followed by another 3 years of conservation, and then fate took him across the Atlantic to Georgetown, Ontario.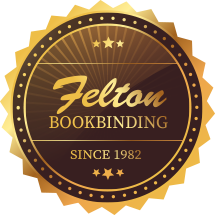 Bookbinding Process
Bookbinding is one of the oldest crafts known to civilized man, and is widely recognized as a unique art form..
Although most of modern bookbinding is mechanized Felton Bookbinding remains faithful to the age old traditions of quality hand craftsmanship in our tools, materials and methods.
Over the last few centuries, not too much has changed to the basic techniques used in this fine craft. Our tools and materials come from around the globe, so if we have to restore a 16th century volume, or create a new binding that matches that period, we can do it.
Restoration can be anything from a small page or cover repair, to totally dismantling the book, saving as much of the original binding as possible, and returning it to it's former glory.
We still sew most of our books by hand, we can do page repair, and can dye and match leathers from centuries ago. Our gold tooling is done with 23 k gold, and with our collection of finishing tools, can match tooling from many periods.
We use our knowledge of the history of bookbinding when creating a cover for a new book, it may be a new publication on the inside, but the outside can be as stunning as your imagination will let it be!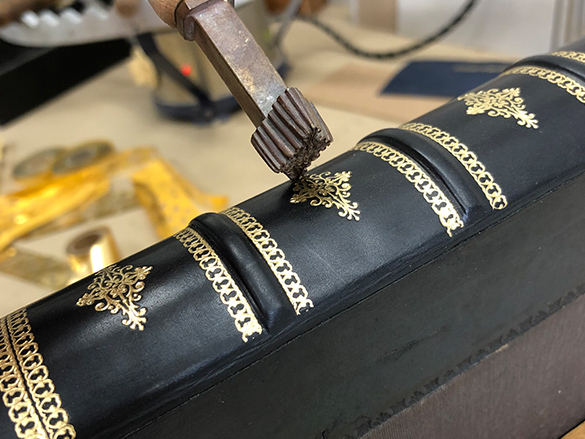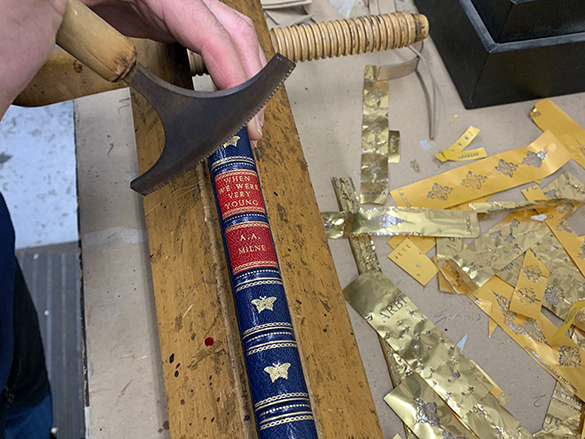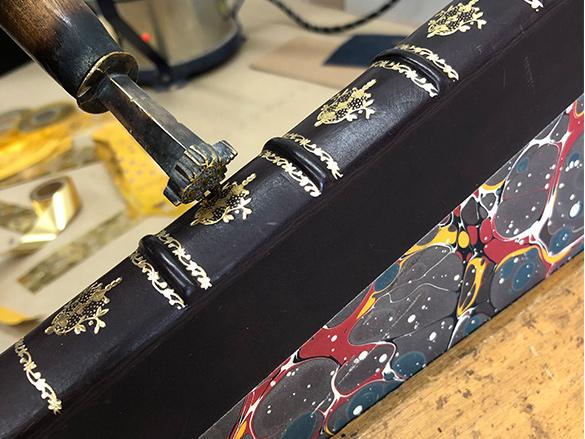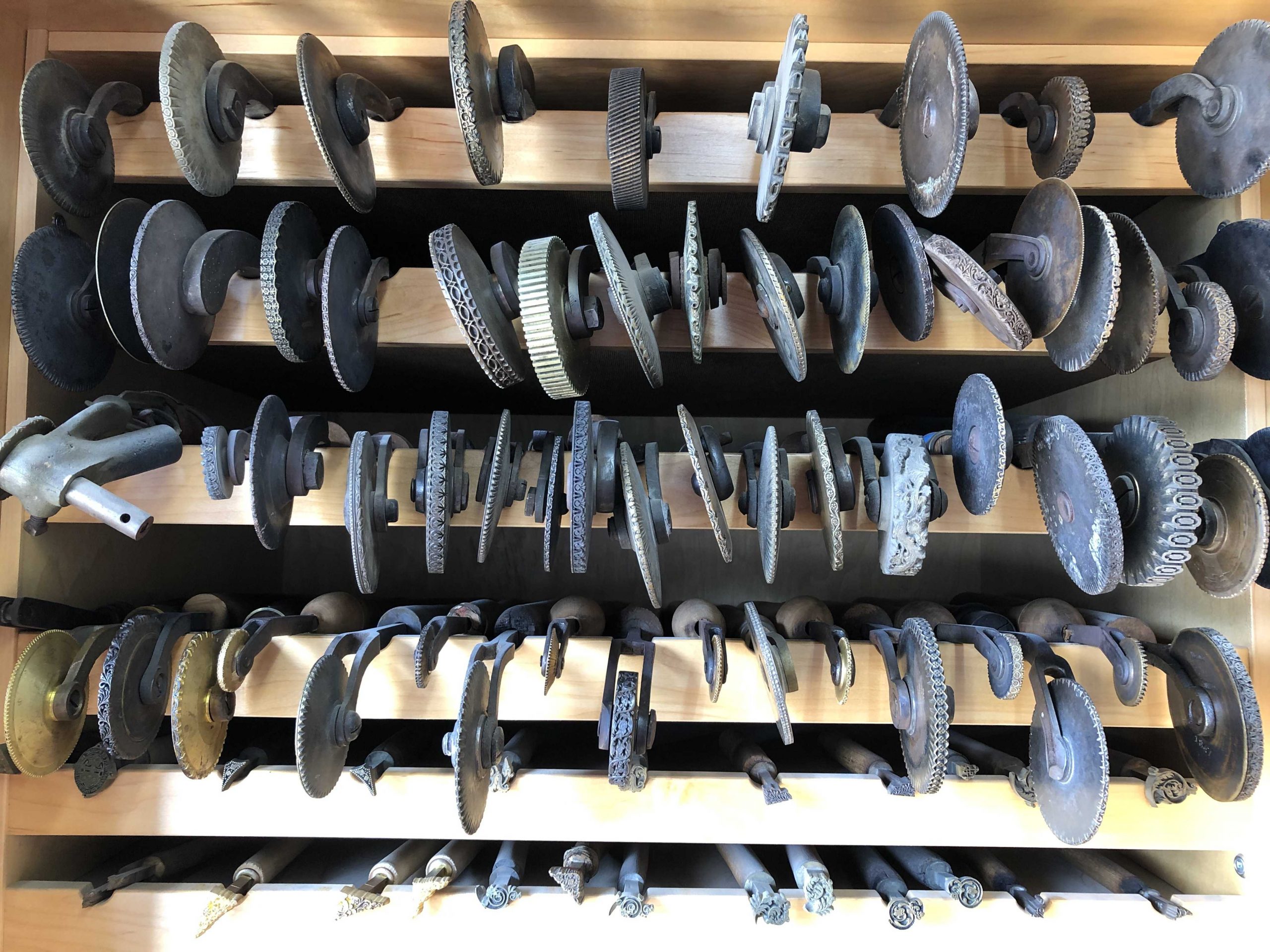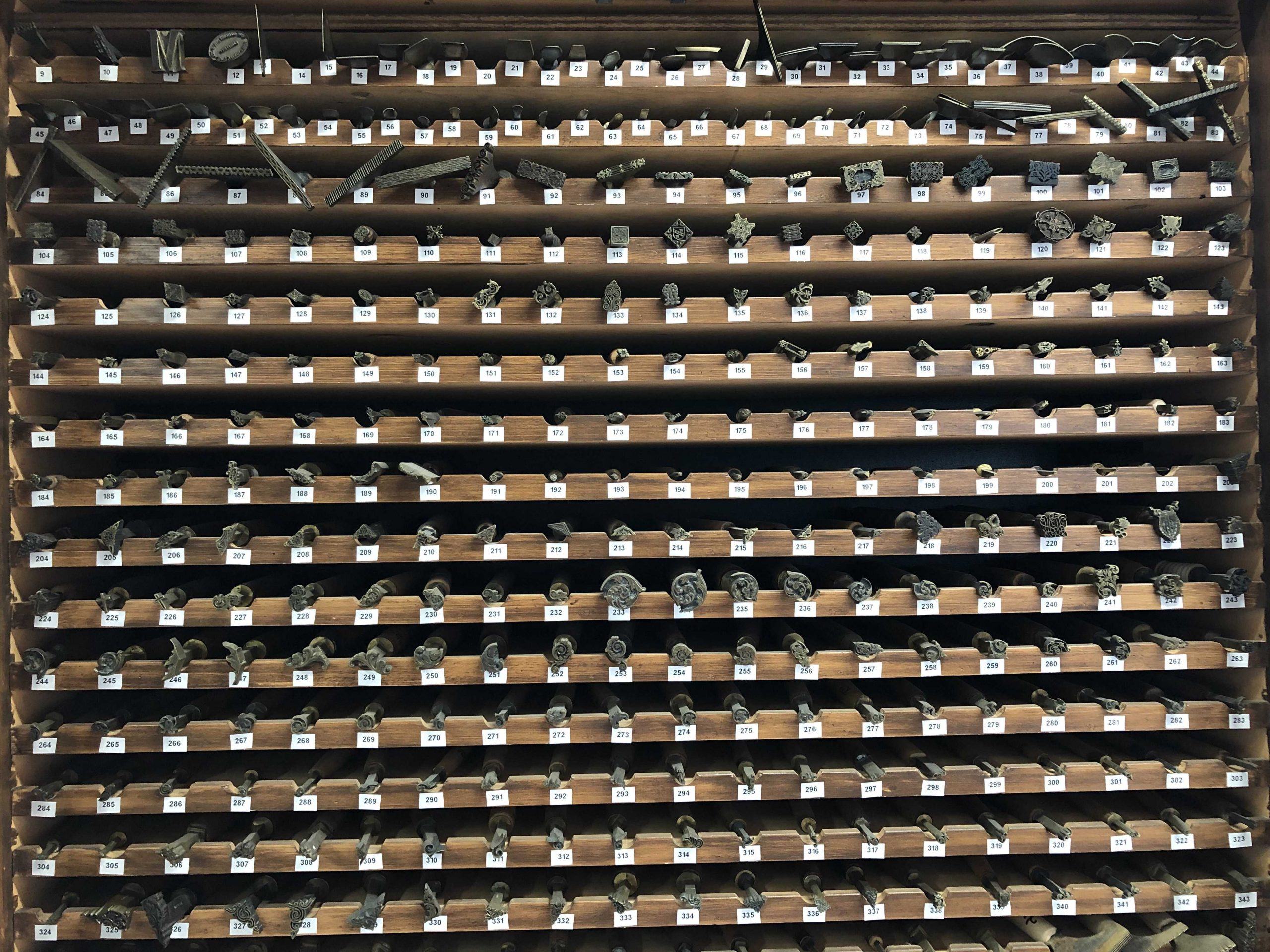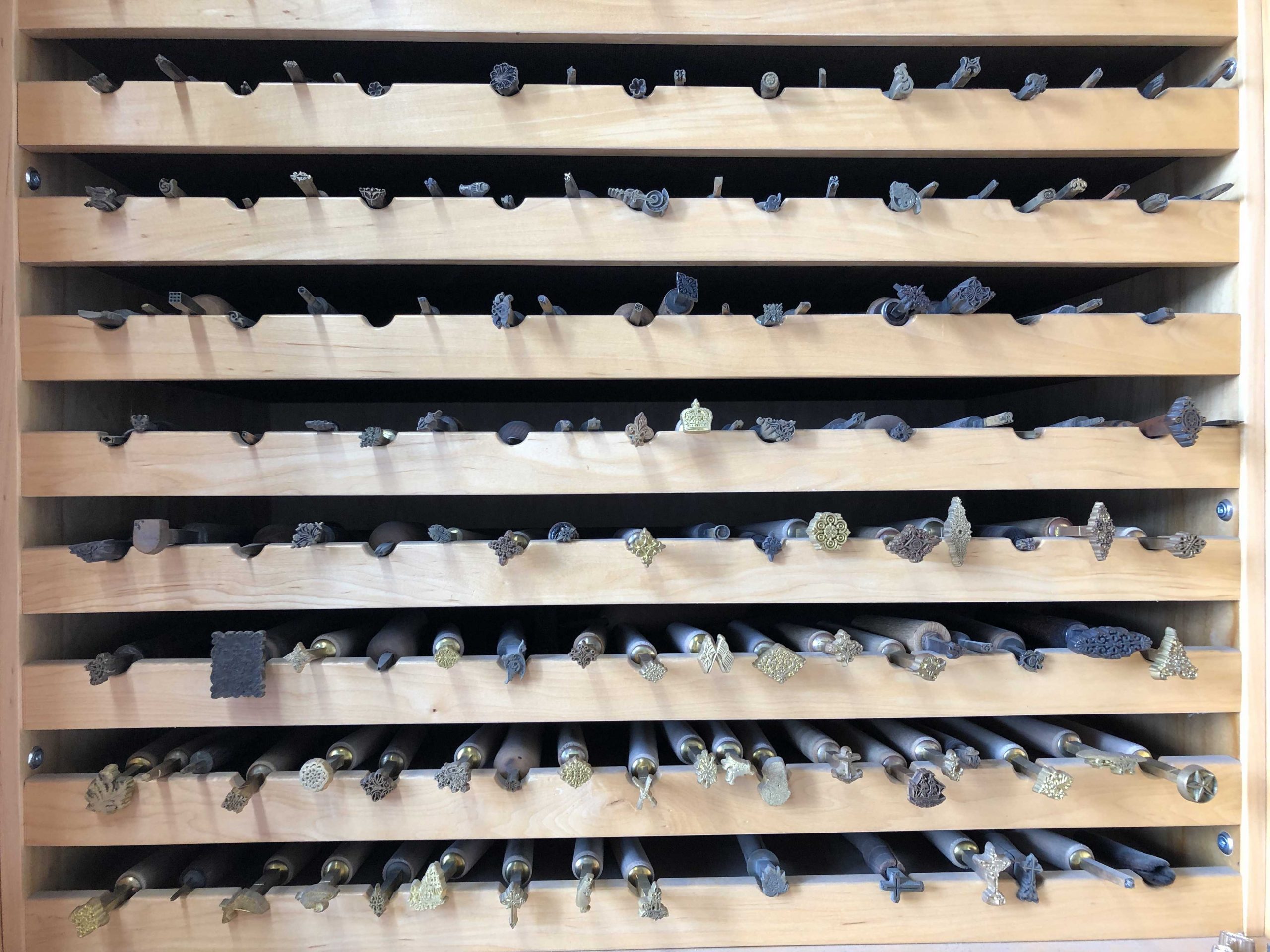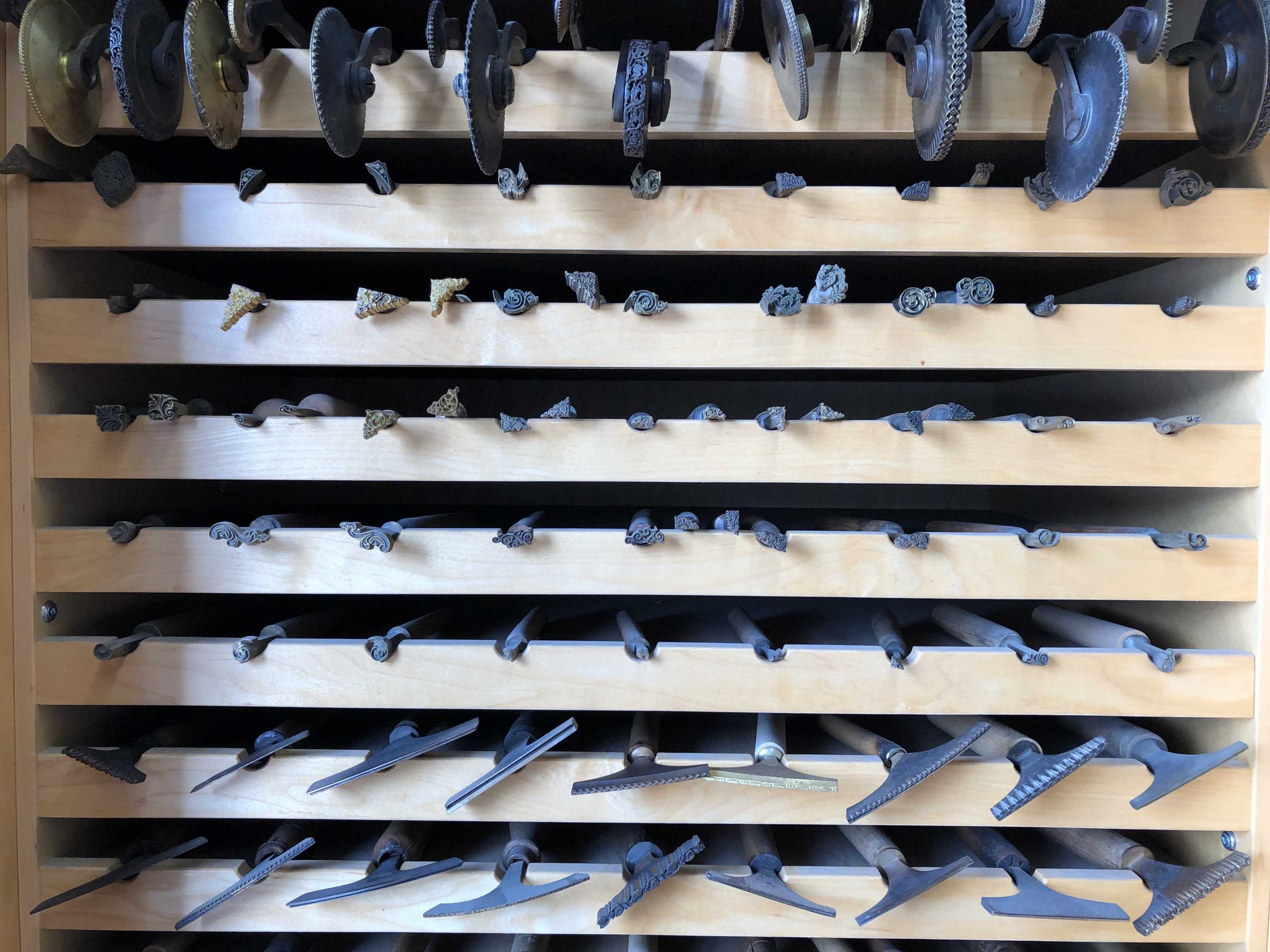 Bookbinding services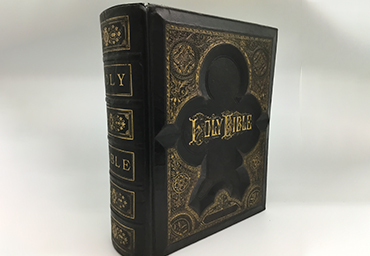 Bible Binding
Whether it is a Large Family Bible, heirlooms passed down over 40, 50 years or more, personal bibles, Church Alter Bibles, or even a new bible…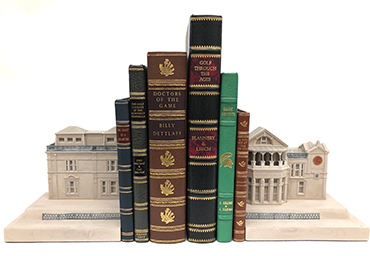 Limited Editions
Over the years, we have bound hundreds of limited editions, from simple quarter cloth bindings, with marble paper sides, to massive full bound…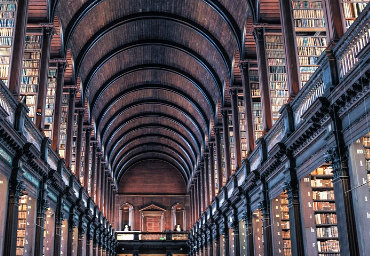 SPECIALIZED LIBRARY WORK
At Felton Bookbinding we have been fortunate to work with some of the finest rare book libraries in North America.They include the National Library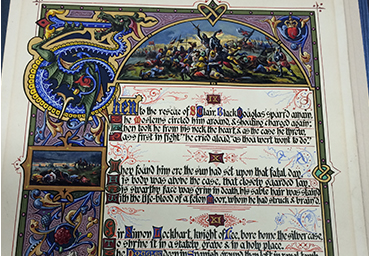 Book & Paper Conservation
Family heirlooms, prize possessions, bibles of every shape and size, we see them all on a regular basis in our bindery. From paper repairs…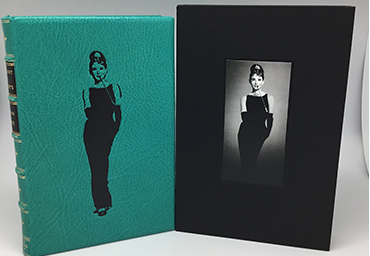 Custom Work
Custom orders can be anything from a special presentation volume to a corporate promotional piece. We have made simple…
Testimonials