About Us
Felton Bookbinding Ltd. was founded in 1982 by Keith Felton, a newly landed immigrant from London England. Felton served a five year apprenticeship at a London bindery and the now famed, London College of Printing, where he gained his City & Guilds' certificate in advanced bookbinding. This was followed by another 3 years of conservation, and then fate took him across the Atlantic to Georgetown, Ontario.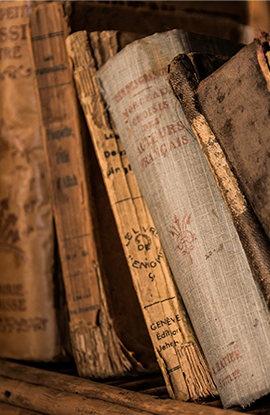 It did not take long for work to start coming to Felton Bookbinding, family heirlooms, private collectors, then larger rare book libraries and institutions as well as fine publishing houses and rare book dealers from all over North America.
The company has grown to accommodate the increase in workload, and taken it's time to find the highly skilled people for this most exacting work.
Now, more than 35 years later, Felton Bookbinding has become one of North America's foremost hand binderies, specializing in fine limited edition binding and the restoration and conservation of rare & treasured books housed in public and private libraries worldwide.
The following pages will give you a brief insight into our products and services, from our award winning limited editions, to museum quality conservation, you will see the unlimited possibilities at Felton Bookbinding.