Custom Work
Custom orders can be anything from a special presentation volume to a corporate promotional piece. We have made simple slipcases for commercially bound books, then gold embossed a company logo to give that elegant look.
We also do extensive custom work with private libraries, often having to fly down and measure each book in the library, and then make custom clamshell boxes to fit each one back at the bindery. Some boxes can be quite simple, cloth covered, others are elegant quarter leather with rounded spines and gold tooled to look just like an antique book on the shelf.
We have been designing custom pieces for over 35 years, and look forward to the creative challenge it brings for many years to come.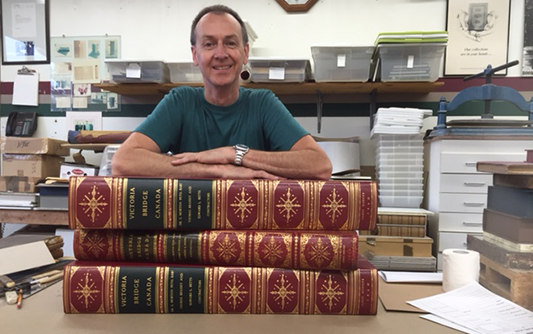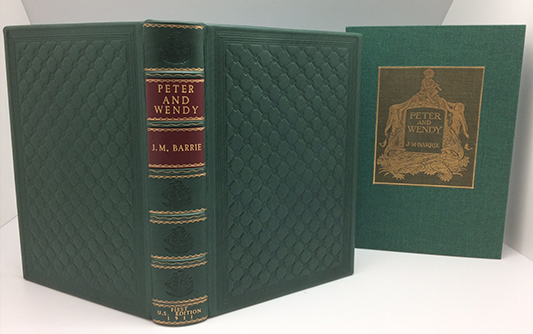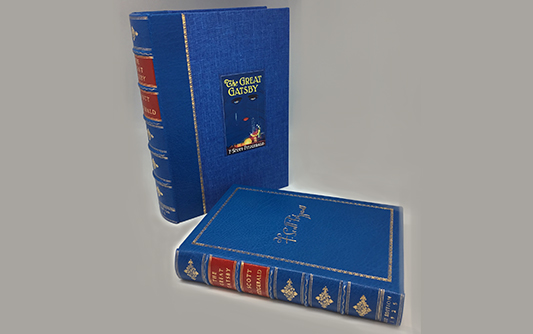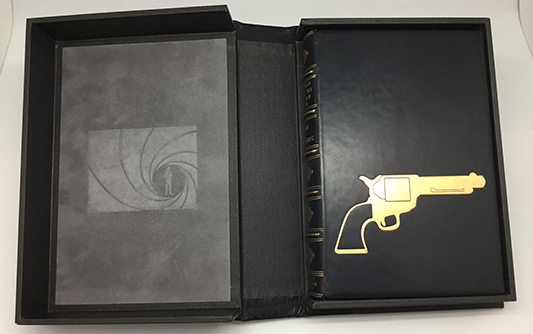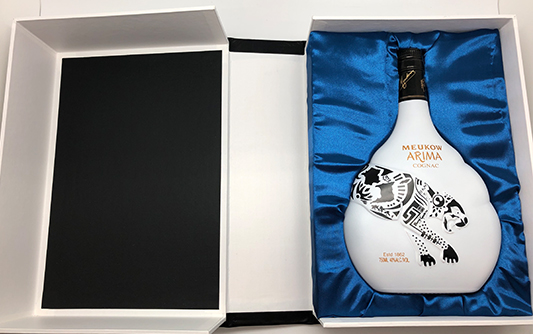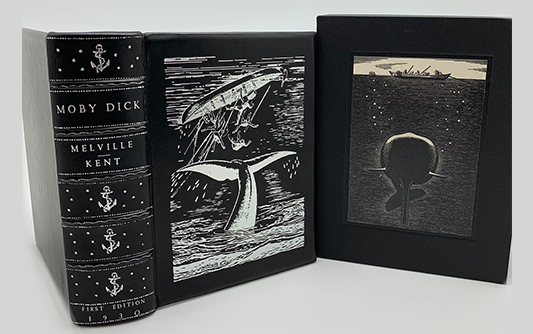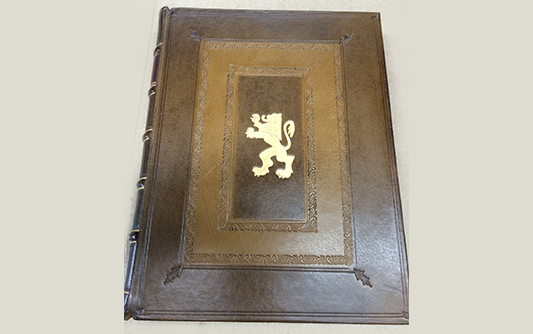 Custom work