Book and Paper Conservation
Family heirlooms, prized possessions, bibles of every shape and size, we see them all on a regular basis in our bindery. From paper repairs and stain removal to matching leather and tooling from centuries ago. We have the materials and know how to restore your most prized volumes to their former glory.
Principally, in book restoration, we try to save as much of the original binding as possible, but if we have to create a spine or any other part of the binding in a period style, our large collection of finishing tools and materials enable us to recreate parts that were once lost. Books that were too fragile to handle, can now be returned to the shelf to be admired once more.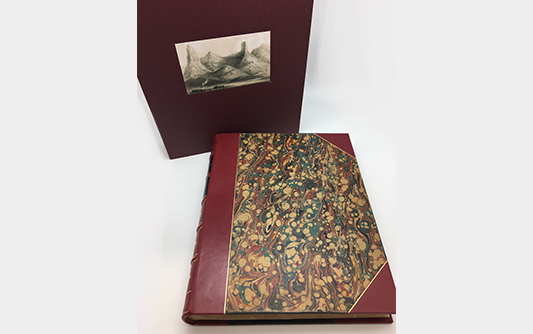 Restored using original marble paper sides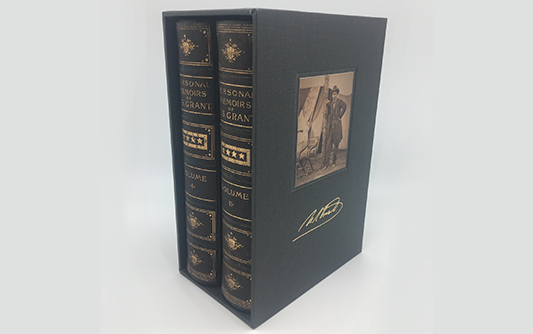 Rebacked saving original spines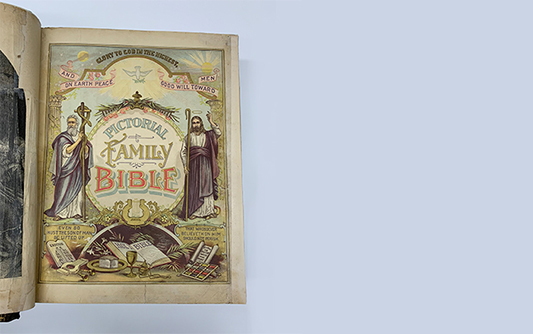 Title page restored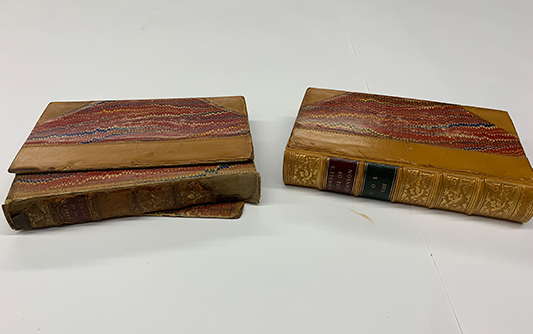 Before and after leather reback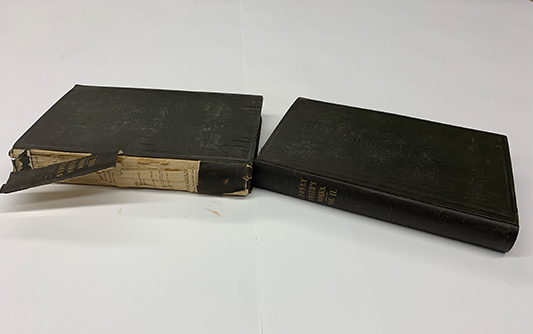 Before and after cloth reback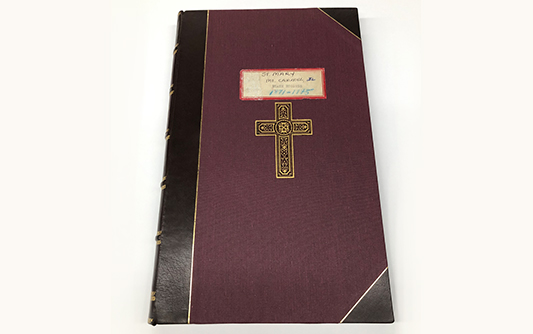 Rebound and restored church register